This past week, mortgage rates held near the best levels of the last several months in response to the lowest inflation reading in two years. Let's discuss what happened and have a look at this week.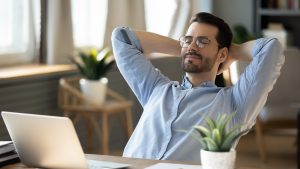 Inflation Moving Lower
The Consumer Price Index (CPI) for April, a closely watched reading on consumer inflation, was reported at 4.9% year over year. This was lower than what was expected and the lowest reading since April 2021.
Last year the CPI was running above 9%, so seeing annual readings under 5% is a welcome sign.
There is a reason to be optimistic about lower inflation ahead. Shelter, which includes rent, makes up a sizable portion of CPI. That figure, which is lagging as declines in rent take time to hit the CPI report, are finally appearing in the report. We should expect the shelter component to continue lowering inflation later this year and into 2024. This will help keep long-term rates (like mortgage rates) all beneath current levels.
1.5%
The softening inflation reading is adding to the idea that the Fed should pause on rate hikes in June.  As of right now, the financial markets are pricing in just a 1.5% probability that the Fed will hike rates at their next meeting in June.
After the fastest rate hiking cycle in 40 years, this would be welcome news. Despite Fed officials saying otherwise, the financial markets are also pricing in a high probability of multiple Fed rate cuts in the second half of this year. If inflation cools further and unemployment starts to rise, this may come to pass.
Debt Ceiling Debacle
Add one more uncertain event to our economy, and it is the debt ceiling debate taking place in Congress. Essentially, we will reach the limit to what our government could spend as early as next month. This means Congress has to agree to raise the limit regarding what we could spend, or we risk a potential debt default and credit downgrade like we watched in 2011.
Most everyone believes that aside from the political grandstanding and bickering back and forth, a deal will get done to ensure the U.S. doesn't default on its debt. However, in the near term it could cause increased volatility, and potentially an uptick in rates, including mortgage rates, as the threat of a downgrade rises.
Sell In May
After a rough 2022, stocks have enjoyed a couple of strong quarters of gains. Now we enter the summer months and the old adage "sell in May and go away" is gathering steam. Essentially, the idea is to sell stocks in May and re-enter the market later in the year. Why is this important? If stocks move lower amidst uncertainty, bonds and interest rates will likely be the beneficiary.
Bottom line: This is an important moment for rates. There is a pending breakout that could cause yet another fast improvement in rates. Follow this closely and be prepared to strike at any opportunity!