This past week, the minutes from the July Fed Meeting were released. The news didn't help home loan rates, which ticked up to the peaks of last year. Let's look at what happened and talk about the headline risk for this week.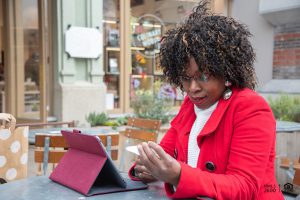 "Uncertainty of the U.S. economic outlook remains elevated"... FOMC minutes from the July Fed Meeting.
The Fed Minutes kicked off with this statement, which sums up the last 18 months. It remains unclear if inflation will continue to come down, if the Fed will continue to hike rates and if the economy can avoid a recession. And for all of these reasons, interest rates have been volatile with no clear signs of stability.
"Most participants (Fed Members) saw continued significant upside inflation risks "
This line was like kryptonite to Superman as bond/interest rates hate inflation. The fact that we are still enduring significant upside risk was enough for bonds to sell off and push rates higher.
"Participants still saw below-trend growth, softer labor market as necessary to restoring economic balance."
Here the Fed is reminding the markets that they want to keep rates higher for longer until unemployment rises further, and the economy potentially slows further. Looking into the months ahead we should expect continued slower economic growth and price highs but continuing to come down slowly. For this reason, we should expect home loan rates to also retreat lower and slowly.
The good news? After all this uncertainty and tough talk on inflation, the markets are currently pricing the probability of a Fed rate hike in September at just 11%. However, more data will come in which could change things. But as of now, the Fed is not going to hike rates.
Bottom line: Rates have ticked higher on the heels of our recent debt downgrade and uncertainty around inflation and no recession. Maybe next week things change...read on.