This past week, the Federal Reserve did not raise rates, and long-term rates, like mortgages, declined to the best levels in a month. Let's discuss what happened and discuss the big news items to watch for this coming week.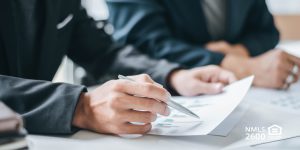 The Fed
On Wednesday, the Federal Reserve issued its monetary policy statement and decided to hold rates steady at 22-year highs. The main reason? Long-term rates have risen of late, which has caused financial conditions to tighten, thereby slowing the economy, and doing the job of the Fed.
The bond market loved the news and the lack of tough talk during Fed Chairman Jerome Powell's press conference, pushing rates lower.
But the good news for bonds and rates didn't stop there.
Treasury Borrowing Less
This week the Treasury Department announced slightly less borrowing needed to fund the government for the last quarter of the year. They also stated they are likely to issue fewer long-term bonds like the 10-year note and 30-year bond. This was also good news for the bond market as it meant less supply had to be sold which meant less pressure to provide higher interest rates or yield to attract buyers.
It wasn't all good news that helped bonds improve and push rates lower.
U.S. Manufacturing Continues To Contract
On Wednesday the Institute of Supply Management (ISM) Manufacturing Report showed the 12th consecutive month of contraction. This tells us manufacturing in our economy is not doing that well and any bad economic news is good for bonds and rates.
It wasn't just U.S. news here that helped interest rates improve.
Europe Sees Disinflation
Across the pond, many countries in Europe reported lower-than-expected inflationary numbers. Inflation is a major driver of long-term rates. As it goes up, so do rates. The opposite is true.
Additionally, the bond market is global. As yields in other parts of the globe decline, so do ours. And again, the opposite is true.
5.00% Is The Ceiling To Watch
A couple of weeks ago the 10-year note touched 5% a couple of times but did not close above that key level. It has since retraced lower to 4.69% on Wednesday. If the 10-year note can remain beneath 5%, long-term rates like mortgages have an opportunity to stabilize, and potentially improve further from here.
Bottom line: It was a welcome sight to see rates improve. For rates to improve further, we must continue seeing more headlines like this week. If economic data doesn't heat up again, the Fed may very well not hike rates again...which is terrific news.