This past week interest rates held near the best levels in two months in response to bond-friendly news. Let's review what happened last week and look at what to watch for this coming week.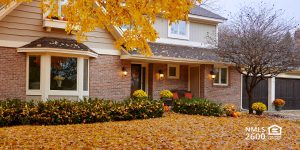 Inflation is Declining
Disinflation, or the rate of inflation declining, is in full bloom. The Consumer Price Index was reported on Tuesday and showed the rate of inflation continues to decline. This is great news. The Federal Reserve's dual mandate is to promote maximum employment and maintain price stability. They want to see unemployment start to rise and prices start to fall. On the former, the last jobs report did show the labor market showing signs of cracking. Now, we are seeing consumer prices start to drift lower.
The takeaway? It likely means the Federal Reserve has finished hiking rates. It also means the last rate hike was back in July. This is also important because when the Fed says, "higher for longer", we must remind ourselves that the clock starts ticking in July as to when we will see a rate cut. Fed Fund Futures are currently pricing in a small possibility as early as next March.
Don't Tell the Fed
Despite a rash of economic news, suggesting that the Federal Reserve should be finished hiking rates - don't tell the Federal Reserve that. Fed officials were out in full glory, suggesting that the Fed may not be done with hiking rates yet. Why would they say such a thing when the data suggests that economic conditions are moving in the right direction for the Federal Reserve to pause? Likely, they do not want to take a victory lap.
Inflation is coming down, the labor market is indeed starting to loosen, and the economy is slowing. This is what the Fed wants to see and the rally we have seen in both stocks and bonds supports the likelihood that the next Fed move will be a rate cut.
Shorts Get Scorched
Markets are made with people on both sides. There are those betting on higher prices, and the other side betting on lower prices.  Over the last several months, there has been rising short interest in the bond market. This means many people are betting on higher rates. Well, as you can imagine over the past couple of weeks with interest rates improving, folks betting on higher rates, really got hurt. What the rising short interest has also done, is exaggerate and quicken the pace at which interest rates have improved from the peaks of this year.  In the matter of just a couple of weeks, we watched the 10-year note move from 5% to under 4.50%.
What to watch for? Data or news that gives those betting on higher rates, a reason to celebrate. Any unfriendly bond news could quickly erode the nice rate relief we have experienced.
Bottom line: It appears that the Federal Reserve has finished hiking rates, and the peak in long-term rates is in. If you or someone you know is interested in buying a home now would be an incredible time, because if rates continue to drift lower it is going to attract more buyers and increase competition.