Last week home loan rates remained steady and near their best levels in six months. Let's discuss what happened and the technical factors that are limiting further rate improvement.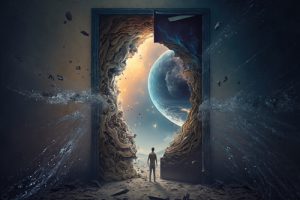 Consumer Prices are Coming Down
Consumer Prices fell in March, supporting the notion that inflation remains in a downward trend. The headline Consumer Price Index (CPI), which includes food and energy, came in at 5% year over year, a full 1% decline from the 6% reported in February. This is the slowest rate since May 2021 and that is a good thing.
When taking out food and energy, the more closely watched Core CPI declined less and is stuck at a still high 5.6%. Why? Shelter. The housing component of CPI makes up nearly 60% of the CPI reading. The good news? Housing is a lagging indicator within the inflation reading. Rents have declined for each of the last six months, and they will be reflected in future inflation readings. This is why rates remained steady after this report was released with a 10-year note yield hovering around 3.40%.
Fed Minutes Released
The Minutes from the March Fed meeting were released last Wednesday. There were no shocking details that moved the markets. In a further sign that the Fed is close to ending their rate hikes, all Fed members agreed that financial conditions would tighten due to the bank crisis which equates to further rate hikes.
Speaking of rate hikes, the chance of a .25% Fed rate hike in May is now 63%. Oddly enough, the financial markets are also pricing in as much as four rate cuts in the back half of 2023. If we see rate cuts by the summer, it would be a historically short amount of time between the last rate hike and first rate cut.
Watching the Charts
The bond market reacts to news, and they also react to price history and technical signals. Right now, Mortgage-Backed Securities (MBS) are battling a tough ceiling of resistance, which is holding prices down and keeping rates from further improving. Take a look at the chart section below.
As prices go up rates go down and vice versa. For home loan rates to improve further, MBS must break through and remain above its 200-day moving average.
3.38%
The 10-year Note yield is currently at 3.38%, which is also near its lowest levels in 6 months. For it to move lower still, it needs to fall convincingly beneath 3.30%.
Bottom line: Home loan rates are near the best levels of the year. Spring is in the air and demand for housing is high and despite the lack of housing supply, opportunities exist.